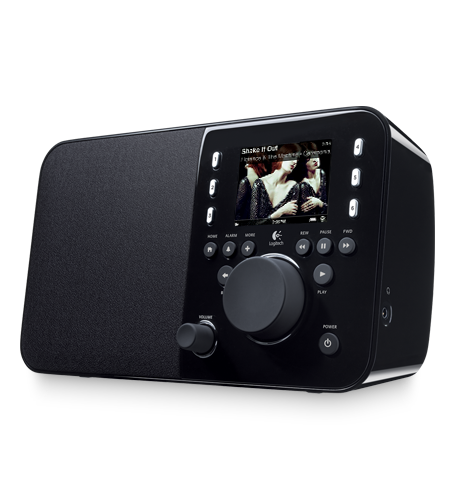 Update: 2014
Over the two plus years we've had our Squeezebox Radio, it's worked quite well. No connection problems or any other issues for that matter. Recently however over the past several months it starting playing one or two songs then it goes silent. Just stops dead. I needed to hit a new station button to get it working again.
How we Fixed the Squeezebox Connection Problem
Short story, we
updated the software to the UE Smart Radio
which is the exact same hardware with different, simpler software. Now there are a lot of folks who did not like the new software update. We found it quite easy to use and really not lacking anything. To update you need to log on to MySqueezebox.com and select update. The unit now plays flawlessly and the new remote software for Android and iOS work pretty well.
Don't buy a Logitech UE Radio (read on to see why)
This really is an incredible product, really. The UE Smart Radio is incredible because it doe NOT need a phone, iPod or other device to play music. It is a totally stand alone device.
But Logitech has discontinued this product too! Since bluetooth speakers are EVERYWHERE these days it seems they've decided to not go the route of the stand alone Internet Radio. Sad, very sad.
Given their track record in seemingly not supporting their discontinued devices very well I cannot recommend purchasing this device unless they brought the price down to under $100, which they did last holiday BTW.

What to buy instead


A great alternative is the
Grace Digital Wi-Fi Music Player with 3.5-Inch Color Display.
It gets incredible reviews, has a larger screen and best of all is not getting discontinued that I know of.